Argentine-Armenians Rally to Turkish and Azerbaijani Embassies in Buenos Aires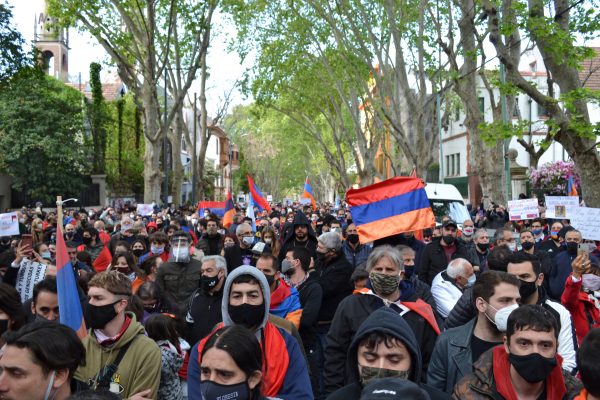 On the afternoon of Saturday, October 3, a rally was held to the Embassies of Azerbaijan and Turkey in Buenos Aires, Argentina, to demand an immediate halt to the attacks against Artsakh and Armenia, Diario Armenia reported.
Agustín Analian delivered a speech in which he denounced that Azerbaijan and Turkey "want their people to believe that by winning a war that no one wants to fight, they will perpetuate themselves in power." "They are wrong! History will judge them in the worst way."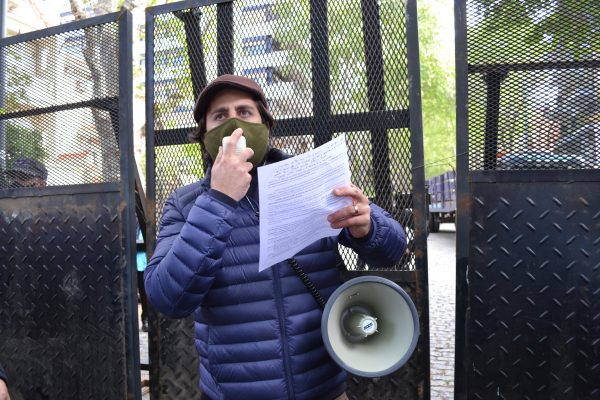 "This protest is being made in all parts of the world against their violence. While young soldiers and volunteers resist the unjustified and cruel onslaught at the borders, those of us who raise our voices in the diaspora fight this media war against Turkish-Azeri fake news and lies", denounced Analian.
"We are the generations of Armenians who took refuge in Argentina escaping from the genocide. We know what they want to achieve by attacking the civilian population: they want to end the Armenian people. They want to repeat history, but that is not going to happen," said Analian.
The protest was organized by the Armenian Revolutionary Federation, Homenetmen South America, Armenian Relief Society of South America, Armenian Youth Federation of South America and Hamazkayin.