Argentine Foreign Minister Felipe Sola: The Nagorno-Karabakh conflict "hurts me in a special way"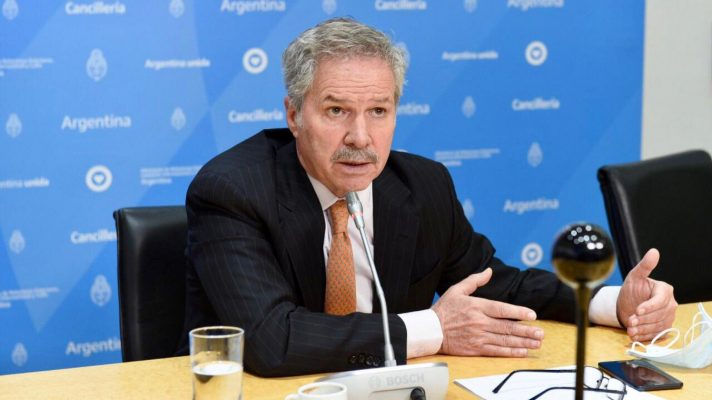 Argentine Foreign Affairs Minister Felipe Solá made strong statements on the conflict in Nagorno-Karabakh on October 1 at a conference of the Inter-American Council for Trade and Production.
The answer came after a question from businessman and philanthropist Eduardo Eurnekian, who asked: "Argentina has one of the largest Armenian communities on the world and the Argentine State has been a pioneer in the recognition of the Armenian Genocide. What is the position of the Government of Argentina in the face of the escalation of the armed conflict started on Sunday by Azerbaijan, in which Turkey has now become involved?".
"We know April 24 as the day of the genocide of the Armenian people. On the 24th, I greeted the Armenian community in Argentina because I believe there was a genocide and I am convinced that they are right," Felipe Solá replied.
"We have the 3rd most important Armenian community in the world, after the United States and France. For this reason, 3 days ago I asked the Argentine Ambassador in Washington to initiate contacts to find out if on behalf of the Armenian communities we can get together so that the three largest Armenian communities could additionally request a ceasefire," said the Argentine Foreign Minister.
"At this moment two things are happening: first, Azerbaijan has greater war power, it is richer as a country and it has the material and specific support of Turkey. Instead, Armenia has the support of the Minsk Group in terms of seeking a ceasefire, which is what Armenia is asking for", explained Sola.
"It hurts me personally in a special way. As Chancellor, I cannot go beyond this. But we do say that we will try to insist on the ceasefire and be in permanent contact with our Embassy in Armenia. This escalation must stop now," he added.
In that sense, Felipe Sola recalled that "there was a war in which Armenia triumphed. Nagorno-Karabakh is an enclave that wants to be independent in some cases, but that has an Armenian culture, an Armenian language, an Armenian education and Armenian grandparents. Armenia won that place for itself, although later the forces that achieved peace for them, turned it into an independent territory".
"We are very concerned and I do understand Eduardo Eurnekian's concern, I have received calls from all my friends. I have two Armenians out of ten – which is quite a lot – on an honorary foreign policy council: Juan Gabriel Tokatlian and Adolfo Koutoudjian. I consider that the conflict is very worrying and the aggressive attitude is not in Armenia", concluded the Chancellor.